For all your upholstery cleaning needs please get in contact with us.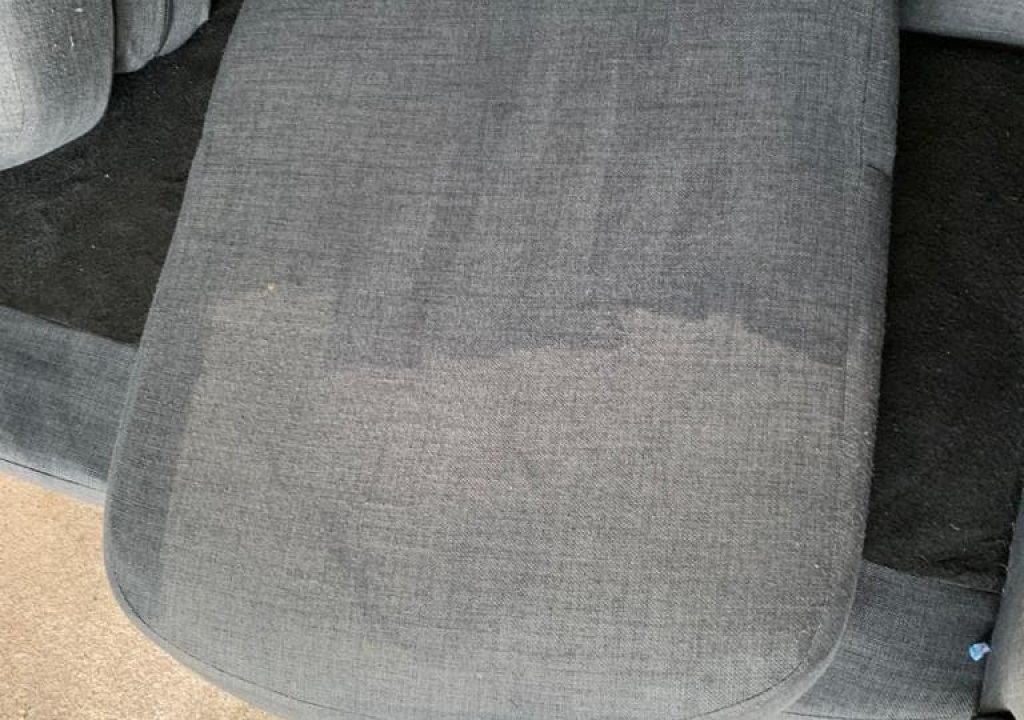 It is quite amazing how often the sofa gets overlooked when it comes to cleaning duties; we have spoken to many people who believe that because a sofa comes with a form of fabric protector, it never needs any maintenance work. Sadly this is not the case, and regular cleaning really should be considered.
Over time the dye from clothing can inevitably rub off onto our sofas, and we've all been guilty of splashing the odd cup of tea or dropping some chicken madras on our once prized sofa! All these things remain present, and this is why a good deep clean can have them looking and smelling like new in no time.
If your sofa is crying out for our services, then feel free to find out more on how we can help in our services section. Or contact us anytime so we can get you booked in.
Why you should clean your sofa
Soap residue, dirt, grime and skin particles can build up on fabric over time, which is why it's important to have your sofa deep cleaned by an expert. Removing these substances reduces the risk of harmful bacteria being transferred onto your clothes or into your home. If pets use your sofa, this becomes even more important, as their fur can trap harmful substances, encouraging bacteria to breed.
Maidstone Carpet Cleaning recommend that you clean your upholstery regularly to ensure your fabric remains hygienic and free from bacteria.
The benefits of having your upholstery cleaned professionally
A regular professional clean will remove the hazardous substances from your sofa and leave it looking fresh and smelling great. Many people use their upholstery on a daily basis, making it susceptible to damage from heat, dirt and human contact. In fact, most of us sit down with our bare skin at some point when using our sofa. This is why regular cleaning is recommended, to ensure that your couch does not become a health hazard due to the build-up of bacteria.
Our professional cleaners are trained to deal with any upholstery job, from the smallest of stains to complete refurbishment. When you book your sofa cleaning services, we take off all removable cushions and even turn them around for a more thorough clean. We also use specialist equipment to spot clean any stubborn marks or badly soiled areas before going over the whole fabric with our professional steam cleaning process.
We treat every sofa as an individual piece so we can cater to all of your needs and will always advise you on the best course of action suited to your particular sofa. Our service is available at a time that suits you, and we can often offer same day and next day appointments.
Our upholstery cleaning services cover all of your needs, from 24-hour emergency stains to regular maintenance, deep restorative cleans or professional sofa repairs. We work with any fabric and any dye to ensure that your upholstery is back to its original state as quickly as possible without compromising on your sofa.
What are the most common stains on upholstery, and how they can be removed
Maidstone Carpet Cleaning recommend that you clean your upholstery regularly to ensure your fabric remains hygienic and free from bacteria. Here are some of the most common stains we see, along with our recommended treatment for each one.
Coffee – The tannin in coffee will stain fabrics quickly and often stain the area around the spill. To remove, we recommend using a damp cloth or sponge applied directly onto the coffee. Keep dabbing until you've removed all of the residue, and then use soda water to rinse and cleanse your upholstery to bring it back to its original state.
Tea – Teabags can be another common stain, as the tannin in tea reacts to the dyes used in many fabrics. It's easy for this to become a recurring problem if it's not treated quickly, so keep some soda water on hand at home and blot any spills immediately. Soda water can be applied directly onto any remaining stains after dabbing away the excess, and then cleanse the fabric as normal.
Ink – We often find that ink pens can leave small marks on upholstery, even after being left for a long time. To treat this, we recommend cleaning the area with warm water and then using an upholstery cleaner on the spot. If this doesn't remove it, repeat the process again to ensure that ink is removed entirely.
Blood – No one likes to find bloodstains, but our upholstery cleaners can quickly treat them. First, clean any excess residue away with warm water, but if the stain is still there, apply a small amount of cold water to the area. You can then use soda water or an upholstery cleaner to remove the last traces, followed by blotting with a dry cloth to complete the process.
Maidstone Carpet Cleaning can help your upholstery look new again, and our services are available at any time for emergency or regular cleans.
Contact us today to arrange a quote or ask about our ongoing maintenance packages.
Sofa Cleaning near me
We cover a vast area of Kent, the chances are if you found us by searching for 'Professional Sofa Cleaning Near Me 'or something similar and we came up, then we cover your area.
Our Carpet Cleaning Service
Carpet Cleaning
Rug Cleaning
Sofa Cleaning | Upholstery Cleaning
Stain Removal
End of Tenancy Cleaning